GheeStore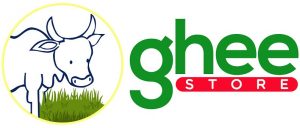 About Us Gheestore.in, India's exclusive online store for Pure Desi Ghee & Cold Pressed Oils (Marachekku Ennai) is in process of transferring the ownership to Microbasket Private Limited. Effective 1st April 2020, GheeStore.IN website, logo, content, products, physical assets, digital assets & intellectual properties will be owned by Microbasket Private Limited only.
'Delivering the Premium Quality Ghee and Premium Cold Pressed Oil to everyone' is our motto.
GheeStore offers a Quality Ghee in many varieties and various quantities for the customers to choose from. These products are made locally by our supplier;who makes it by traditional method without machines. We buy these inbulk from them and repack it. Any other brand Ghee that you find in GheeStore.in are made by that particular manufacturer and we do not open it for repacking or for lab testing purpose.
We do the same process for Cold Pressed Oil / Marachekku Ennai, we buy the oils in bulk, give it for laboratory testing, repack and deliver it to you.
After a lot of research, we felt that it is very difficult to find Quality & Pure Ghee in the market as lot of adulterated Ghee or Ghee with preservatives. To distribute quality Ghee throughout the city and to the country (in future), we have made this available on our website. Now, Chennai customers can buy Quality Ghee online thru https://gheestore.in
Customer can shop with just a few clicks and get the items of their choice delivered at their doorstep with flexible payment modes like Credit Card / Debit Card / Net banking & store pickup options. We also provide a unique facility to our customers where-in they can choose the day of delivery of the products, however at this point we only provide weekend delivery for all the listed items. The other unique option is, you can order online at discounted rates and pay by cash or card at your doorstep.
Gheestore.in promises quality ghee at reasonable prices
Gheestore.in delivers products throughout the Chennai City free of cost and at nominal courier charges for the rest of India.
Note: GheeStore is 100% owner by Microbasket Private Limited